About Us
We design, build and sell enterprise-level software applications that help organizations save time and money.
What we do

Build Office Enterprise Tools
Provide Expert Product Training
Product Technical Support
Provide Excellent Service
---
Simple, feature rich, detailed and customizable reports with full export capabilities make the SharePoint Essentials toolkit rise above the rest.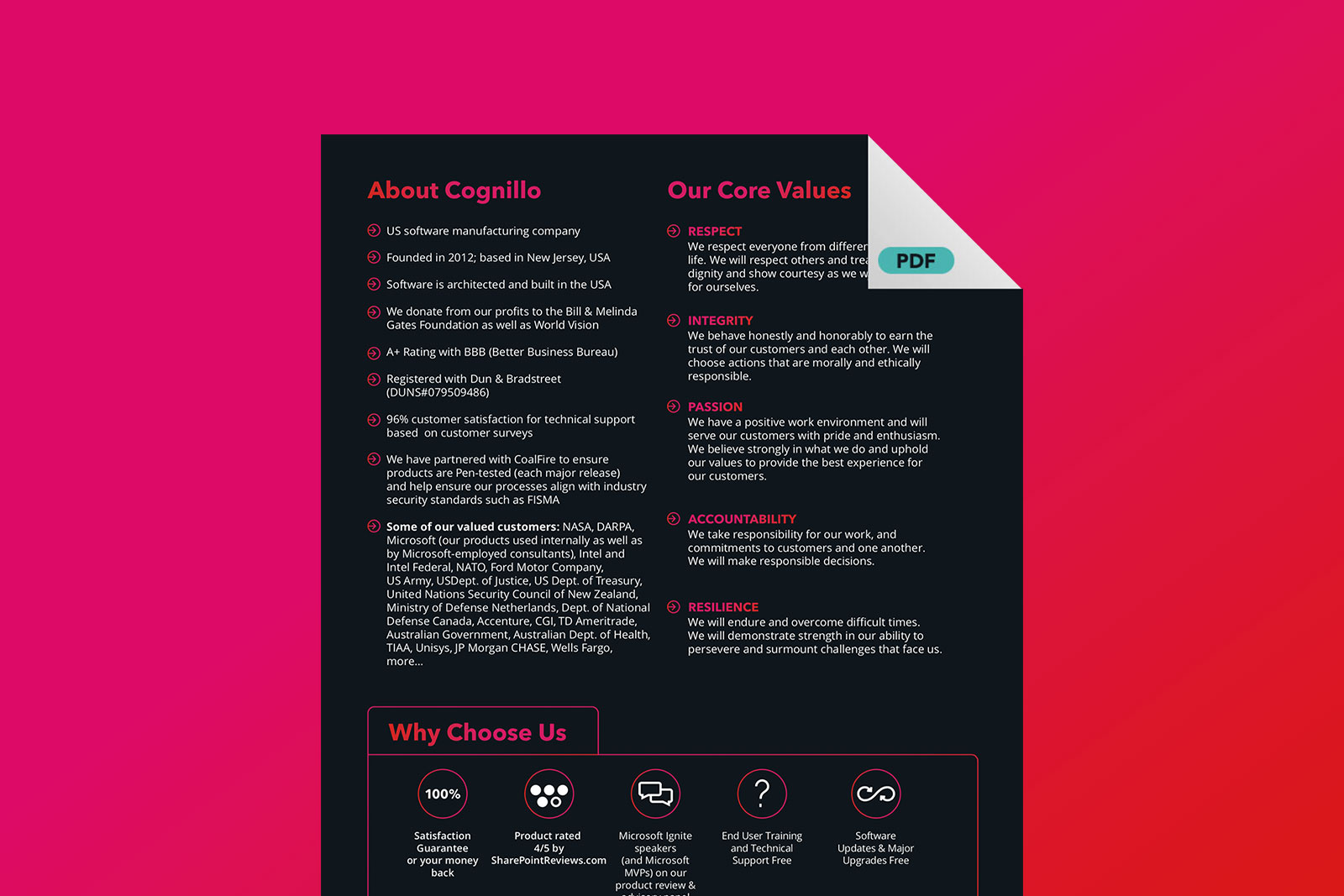 About Us

Cognillo is a privately held corporation located in Jersey City, New Jersey. Through the use of practical and modern technology, our products will help automate and streamline business processes, minimizing data entry, automating reports and reducing manual workflow dependence. All senior technical support members hold at least two accredited technical certifications to ensure you are getting quality solutions providing you with best practices, not best guesses.
Download brochure (PDF)
Our Products

This is a must have for every Site Owner or SharePoint and Office 365 Administrator. The SharePoint Essentials Toolkit includes multiple components to have greater control over the sites you need to manage.
More..

We are a for-profit, privately held company, our office is based out of Jersey City NJ, USA. We strongly believe in giving back to our communities, and our children.
We proudly donate to:
Download brochure (PDF)