Welcome to My Cognillo Support
In order to streamline support requests and better serve you, we utilize a support ticket system. Every support request is assigned a unique ticket number which you can use to track the progress and responses online. For your reference we provide complete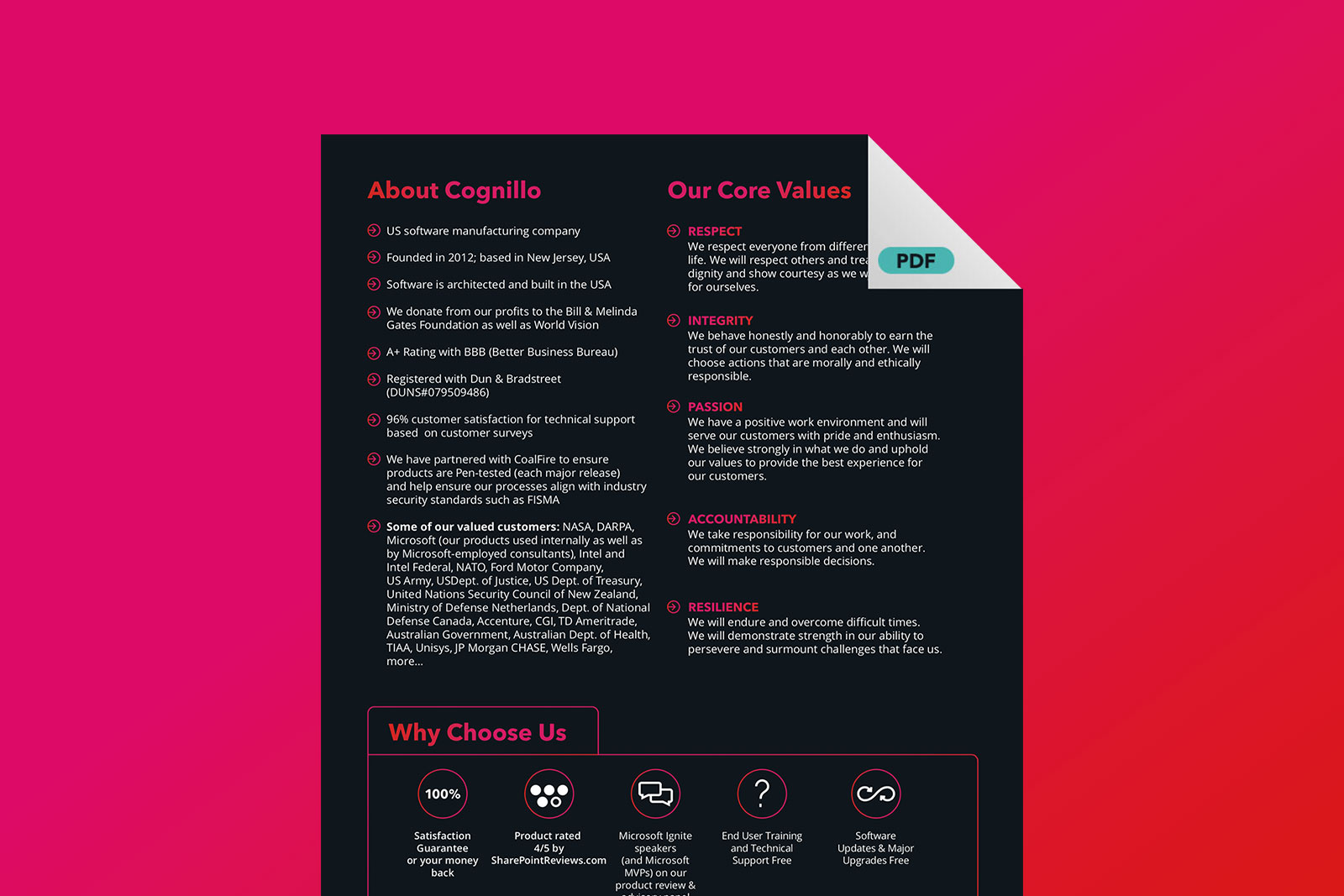 About Us

Through the use of practical technology, our services and tools will help automate and streamline business processes, minimizing data entry, automating reports and reducing manual workflow dependence.
Download brochure (PDF)
Our Products

This is a must have for every Site Owner or SharePoint and Office 365 Administrator. The SharePoint Essentials Toolkit includes multiple components to have greater control over the sites you need to manage.