Training Videos
Welcome to our Videos. Here you can find an archive of product videos.
SharePoint Essentials Toolkit Enterprise Suite

Training Information

How-To Articles

Cognillo YouTube Channel
More online training videos coming soon...

Our Products
Loved by all of our customers
This is a must have for every Site Owner or SharePoint and Office 365 Administrator. The SharePoint Essentials Toolkit includes multiple components to have greater control over the sites you need to manage.
Download brochure (PDF)
Client Testimonials

See how we have impacted our customers

"A great product coupled with ourstanding service!"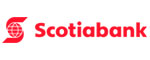 Amanda Neves
Scotia Bank
"It is a regulary used tool, providing reports to site owners to help manager their SharePoint sites. In summary, it has been very useful to our operational needs."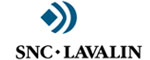 Sam Poutolio
IT Manager / SNC Lavalin
"Perfect for our 700 GB site collection that needed to be moved. Wish I found them sooner!"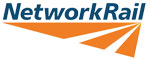 Pam Carlin
Sharepoint Enginer / Network Rail
Ready to talk?
Call us today at +1 (855) 747-6468

Schedule a Call

Learn More