SharePoint User Activity Reports
for Microsoft SharePoint on-premises & Office 365/SharePoint Online
SharePoint User Activity Reports
SharePoint User Activity is a component of the SharePoint Essentials Toolkit.
This is part of the Site & List Auditing feature (in the SharePoint Essentials Toolkit Suite).
Use this utility to view user activity in SharePoint on-premises and Office 365/SharePoint Online sites.
Build reports on SharePoint usage, page views, file and item views, edits and deletions, permissions changes and much more.
---
This is a component of the
Version
Enterprise Suite 2019

To update, click "Check for Updates" from product
Solution Type
Client Application

Supports SharePoint 2010, 2013, 2016, 2019 and Office 365

/SharePoint Online
Features
No server side installation

View reports on file, item and page level deletes, changes, views

Monitor permission changes occuring across site collections

Easily report on specific user account activity
License Type
No limit on web applications and farms

Licensed by No. of Users & No. of Site Collections (to be managed with tool)

Includes unlimited technical support

Includes software assurance

(Recommended) See the SharePoint Essentials Toolkit Suite, this product is included in that bundle.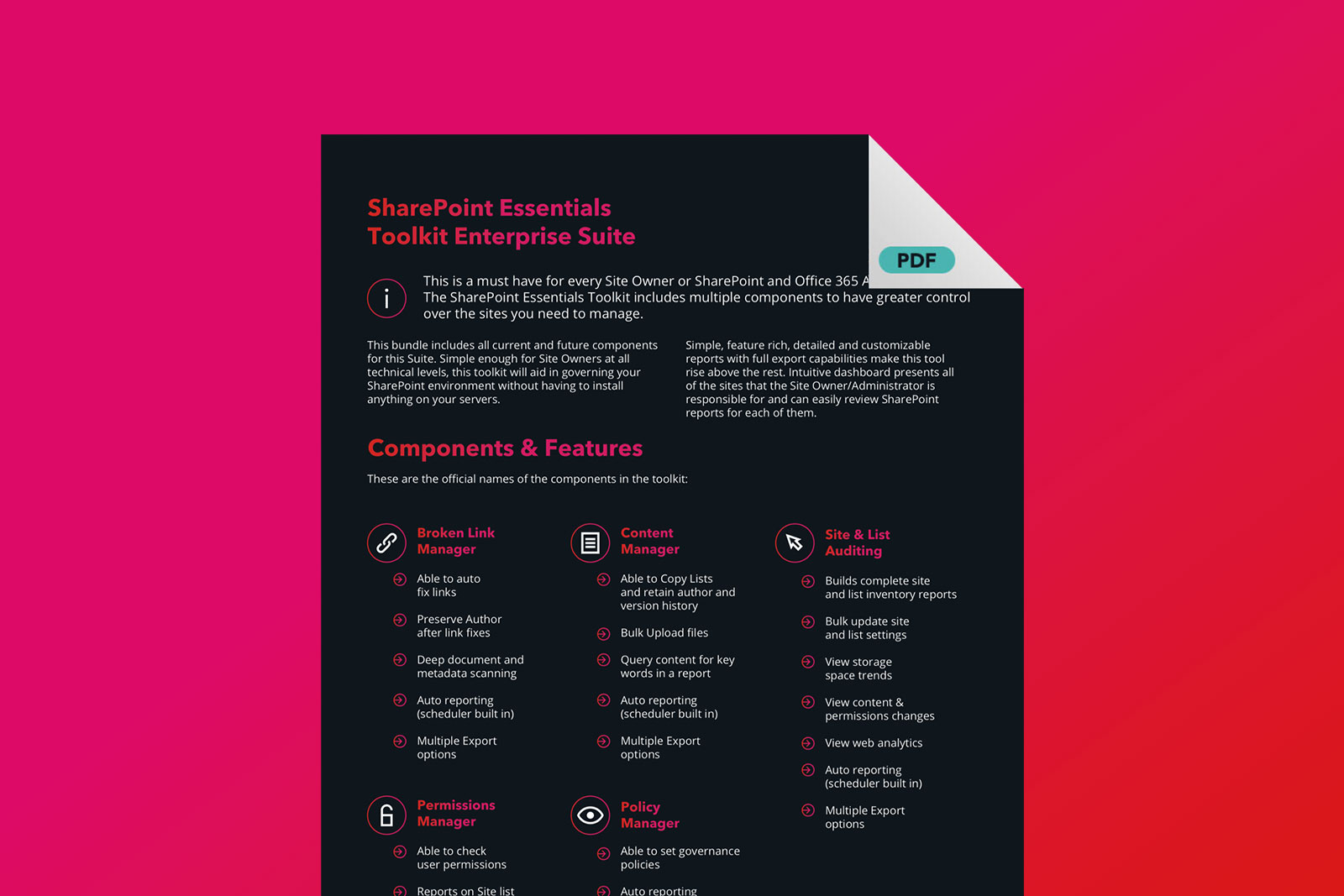 Our Products

This is a must have for every Site Owner or SharePoint and Office 365 Administrator. The SharePoint Essentials Toolkit includes multiple components to have greater control over the sites you need to manage.
SharePoint Essentials Toolkit
"Excellent product!"
4.5 out of 5

by SharePointReviews.com